"Culture is the stuff that the people team does without realizing it" – a phrase that aptly describes a corporate culture. At Smartlane, we grew strongly last year and welcomed great new employees. For this reason, we took a closer look at our corporate culture. To analyze our values and culture, we started to create a questionnaire to get as deep insights as possible. We wanted to know about our working conditions, teamwork, behavior, communication, leadership and training. We also wanted to find out to what extent the answers differed from length of service and level, so that we could implement changes in the right place.
Some results of our Smartlane culture analysis
At Smartlane, we have already integrated some New Work approaches into our structure and focus a lot on flexible work arrangements. For us, this includes not only the working hours but also the place of work. This means that every employee is free to decide when and where they want to work. We have already written a detailed blog article on the subject of flexibility. We have also noticed a high motivation level due to our flexible working arrangements. What do we love about it? We can finally balance family and job, spend less time in traffic and have more time for ourselves. We see the free organizational structure as a great advantage. Everyone is individual and can give their best under different conditions. We understand this and therefore offer employees the flexibility they need to develop.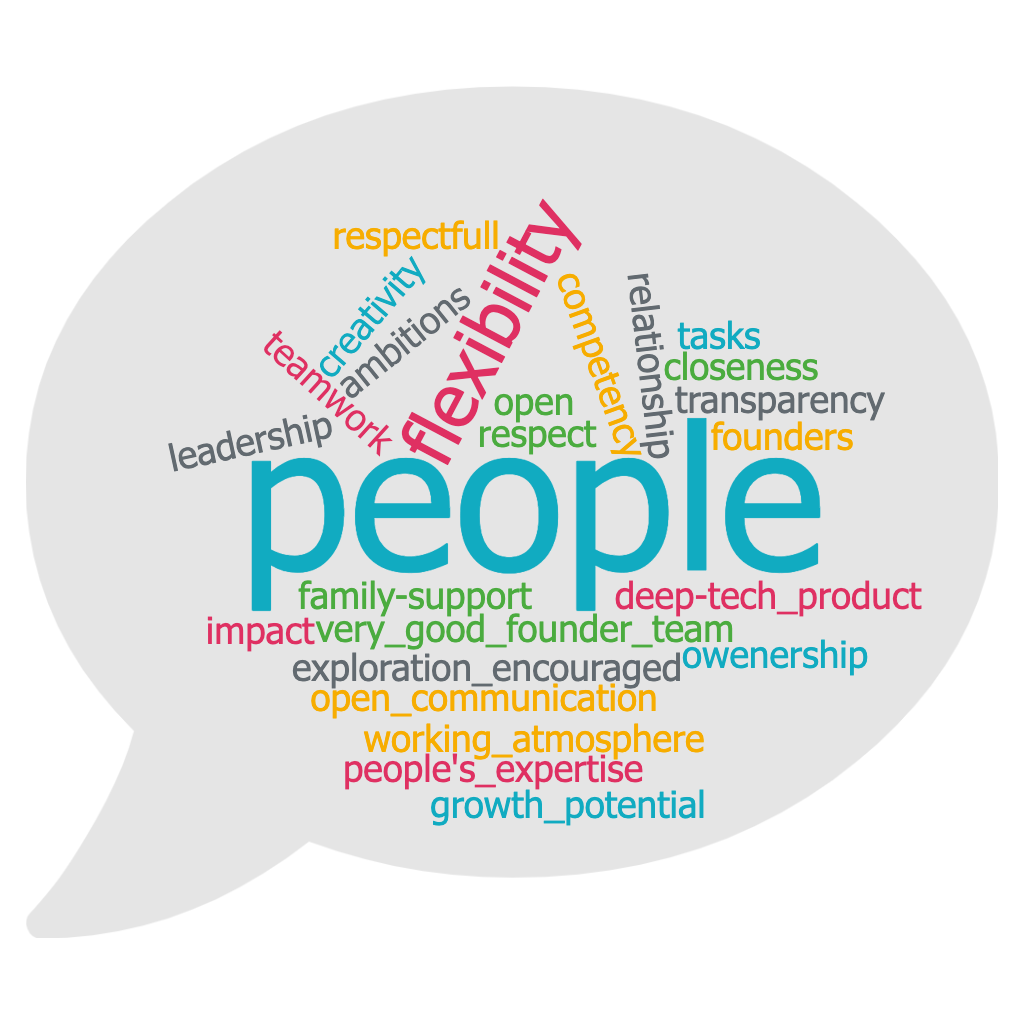 Teamwork and cohesion
Next to flexibility, teamwork, and the resulting cohesion is also deeply rooted in our company. We attach great importance to tackling projects together and thus achieving great things. At the same time, we know that we can rely on each other. Respectful interaction at eye level is a given and we can rely on each other. Problems, as well as difficulties, can be addressed at any time. Teamwork makes our Dreamwork. Cohesion works for us because everyone is an important voice and communicates respectfully. Every idea and every feedback creates a greater potential for new ideas.
Appreciation
But what else actually characterizes our culture? If we asked around, it's definitely the appreciation shown to every employee. We want to make a difference and thus be responsible for an impact on society. What does appreciation look like for us? For us, appreciation means giving honest feedback, but also receiving feedback and treating each other with respect. At the same time, seeing that we are there for each other and can rely on each other. We don't want to be lone warriors, but real team players who can also give advice and support once in a while to ensure success together. Of course, financial compensation is also part of our appreciation, but recognizing the results and the work behind them is what drives us.
Positive mistake culture and open communication
For us, a positive mistake culture is simply part of the game. Everyone makes mistakes, but the best part is that you can learn from them, and that's what matters to us. Mistakes are not a setback, but part of the path to the future. Of course, we could say we don't accept mistakes, but then we would never risk anything new and thus never get ahead. Innovation means making mistakes and not giving up, but continuing to believe in the just impossible.
We pay a lot of attention to flat hierarchies and open communication in order to involve everyone and thus keep decision-making paths as short as possible. We consider these characteristics to be absolutely fundamental for a tech company. Developments happen so fast, we can't and won't allow ourselves to miss out on anything.
But culture would be nothing without our values. The culture shows how we behave, but our values drive our actions and behaviors.
Our Values at Smartlane
#1 Reliability
We, as a young and dynamic team, value flexibility in any form enormously. For this it is elementary that we can rely on each individual. Every employee can freely develop himself and his abilities, takes full responsibility for his own projects and stands behind them with full conviction. At the same time, it is important that you can rely on the team you work with every day, as well as on your own projects. We don't want lone warriors, but real team players who can also give you advice and support once in a while to ensure success together. We stand behind all our decisions, therefore we can identify 100% with what we do and only in this way we can also give our customers the promise to give our best every day for our cooperation and their success.
#2 Transparency
In order to guarantee full reliability, it is essential to be as transparent as possible in ideas and decisions. We live this transparency both top down and bottom up. Through transparency, we create an open communication culture that we value highly. Every idea and every feedback creates greater potential for new ideas. In addition to trust, transparency also provides security, which in turn leads to high motivation. But transparency is not only important to us at the company level. No – we also want absolutely transparent communication with all our business partners, so that both sides can benefit from this basis for a successful business relationship.
#3 Curiosity
Curiosity for new things is also one of the most important qualities for us. We want to create great things together. To do this, we have to think just as big. The world spins a little faster for us, because we always want to be one step ahead. For this, we need people in the team who lead the way and sweep us off our feet with their motivation. We are not a startup, but more of a creatup. We want to revolutionize the logistics sector with our ideas and possibilities, and that only works through constant curiosity. Through our inquisitive colleagues, we have the greatest innovation potential and can implement ideas that are still far away, perhaps even tomorrow. Thinking big – creating extraordinary.
#4 Purposeful
Even if an idea may not work the first time, but has potential, we think ahead and don't give up. We are courageous and open to new things. We face difficulties every day. Where would we get if we thought problems through to the smallest detail every time? We don't ponder problems to the smallest detail, but are courageous to think and act in solutions. Perseverance and the will to make the best of every circumstance while not losing sight of the goal drive us.
Hopefully, this blog article has given you some insights into our Smartlane corporate culture. Are you interested in what applicants and employees say about us? Then feel free to click through our Kununu reviews!
Do you have any questions about applying for a job, entry, and application opportunities, or your professional development at Smartlane? Feel free to contact us – our team is always at your disposal. We look forward to your inquiry at jobs@smartlane.ai