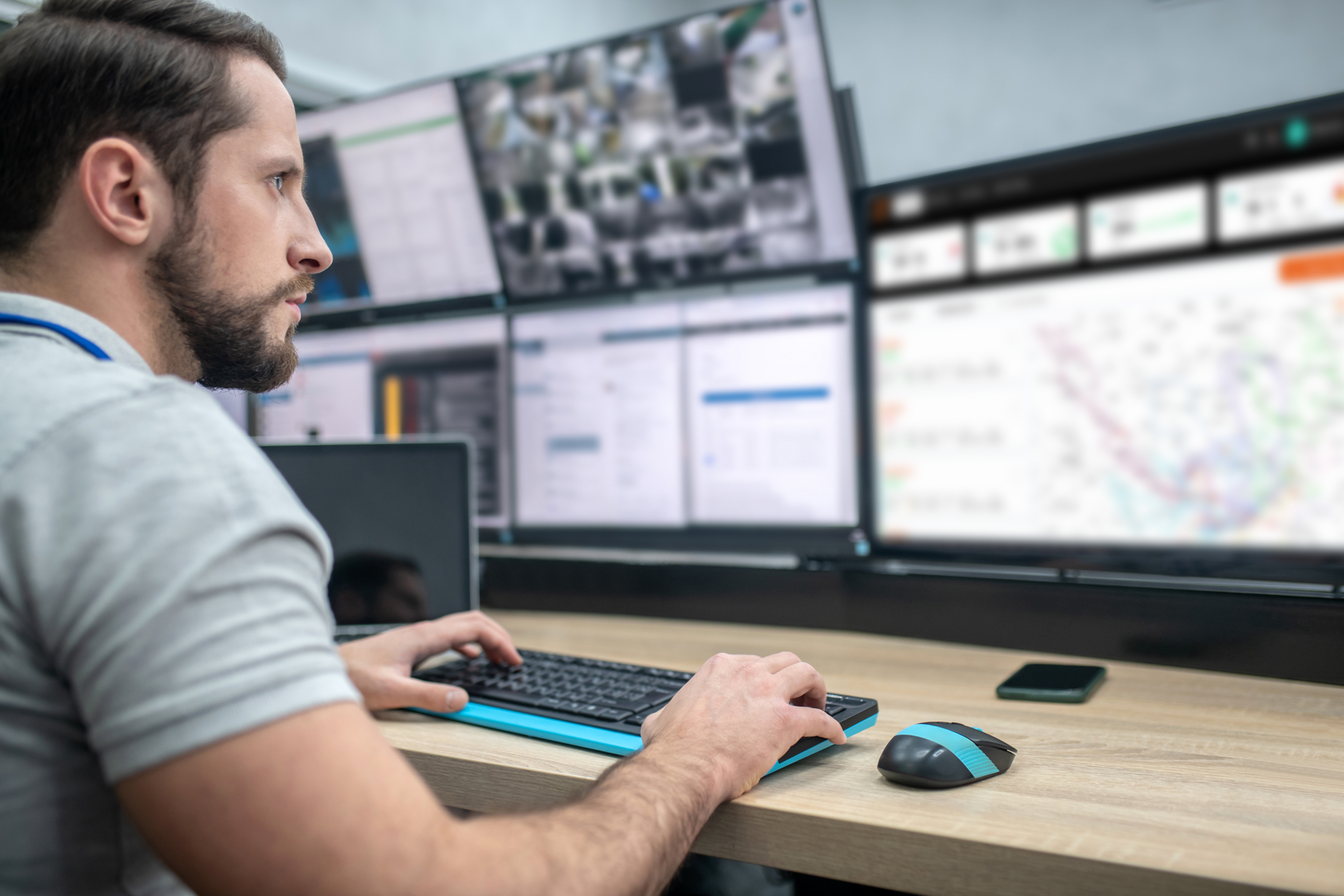 Smartlane Transport Intelligence:
An award-winning AI-based solution
Smartlane Transport Intelligence enables automated and optimized planning of daily regional multidrop distribution and collection trips. This award-winning AI-based delivery route planning solution automatically accounts for hundreds of parameters, from territory assignments to vehicle constraints and equipment requirements.
Its core component is the smart optimization feature which Smartlane operates in a cloud environment while ensuring compliance with the strictest safety standards, legal regulations and requirements. Using an API, the solution can be integrated with an existing Transport Management System (TMS). Review a list of selected TMS partners here.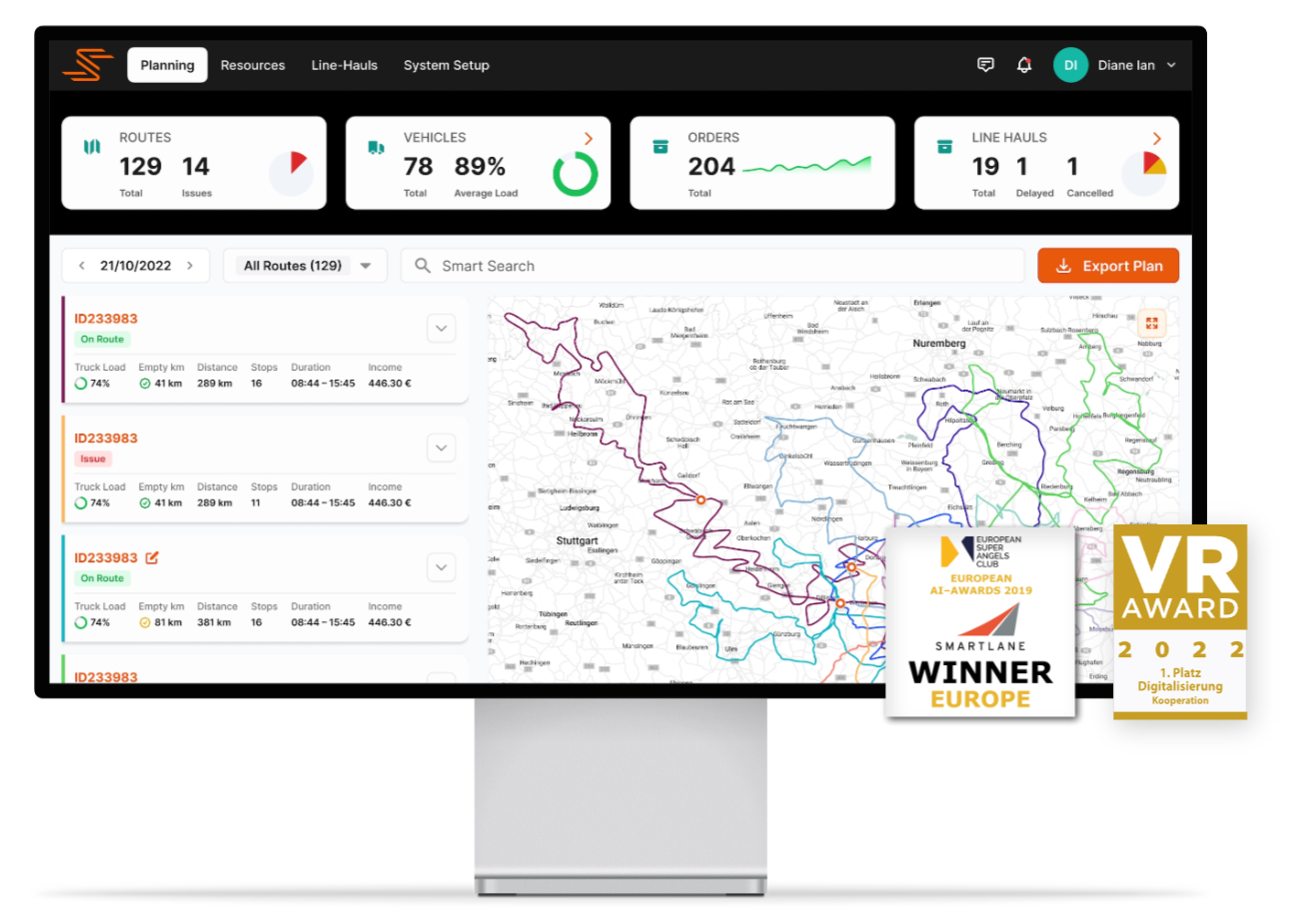 Smartlane Transport Intelligence offers a full range of features:
Daily automated and optimized planning of haulage orders (deliveries, pick-ups, direct trips) across a configurable fleet
Options to account for individual parameters related to specific vehicles or orders, or configure global settings for the entire schedule:

Dispatch parameters, such as departure times, stops, time windows, resting times and multiple trips
Fleet details, such as vehicle types, maximum payload, vehicle equipment

Seamless integration with any transport management system: Smartlane's route optimization functionality may be used in various ways, e.g. pre-dispatch. The results are displayed in the TMS, allowing dispatchers to continue working with their familiar TMS application.
The benefits of using Smartlane
Use Smartlane to boost the cost efficiency of your transportation management and dispatch process:
Reduce complexity
Smartlane route optimization accounts for hundreds of parameters, supporting highly realistic planning.
Automate & optimize
By using Smartlane to optimize your transportation planning, you can increase your automation level to as much as 90%.
Save time
Using Smartlane can save your dispatchers up to 90% of their time, freeing them up for other valuable tasks such as customer or driver management.
Lower costs
Smart multi-trip planning improves vehicle utilization while significantly cutting fleet operating costs by up to 20%.
Gain transparency
Smartlane gives dispatchers the transparency they need for their daily planning work while supplying logistics managers with key information on economic viability and improvement potential.
Deploy resources efficiently
By avoiding empty trips and maximizing vehicle utilization, you can deploy your available resources in the most efficient way possible.
Enhance sustainability
Lower CO2 emissions noticeably by minimizing empty trips and distances traveled while maximizing utilization, making a meaningful contribution to "green logistics".
The Smartlane advantage
Why is Smartlane your best choice? We not only deliver a high degree of automation and the resulting benefits for your dispatch operations. There is MORE:
Finally, what you plan actually happens!
We will learn together to overcome the discrepancy between what you plan and what actually happens. Our AI learns by comparing the optimization measures taken with actual trip results. This means that planning isn't just a nice theory but will actually become a reality. This in turn ensures high levels of driver and dispatcher satisfaction and buy-in. By generating realistic planned scenarios, you increase profitability and thereby competitiveness.
We replace missing information
Incomplete freight information? Not a problem for us. Our AI learns how to replace missing information and use it in its future planning calculations. What is more, it is easy to incorporate extra, delayed data retroactively, ensuring rapid automation.
Our results speak for us!
Before you make a decision about Smartlane, let us prove to you that the investment is well worth your money. We will compare your current planning results with the results output by Smartlane to demonstrate your potential real-life ROI.
We provide seamless support
From proof-of-concept to activation by your TMS provider, respectively, interface integration and pilot operation, and through to productive operation, our dispatch experts will be by your side in person, making sure our joint project will rapidly lead to success.
We won't let you wait.
Our implementation speed is legendary. Thanks to our comprehensive know-how and a close-knit network of TMS partners, an implementation project from launch to productive, profitable operation takes no more than a few months on average.
We have nothing to hide.
Our pricing model is transparent – there are no hidden costs, whether during the implementation and support phase or in production. Plus, our SaaS pricing model includes software updates.
Let us jointly take your transportation processes to the next level – for the long run!
We maintain long-term customer relationships, working with our customers at eye level and providing unique innovative capabilities. Our agility as well as our transportation logistics and AI expertise make us your perfect partner to jointly build the future of transportation logistics!
Network Optimization extension
Smartlane's innovative energy never rests: Always on the move, we love tackling new challenges to make our customers even happier. Supported by the European Innovation Council, we are already taking the next logical step to expand our Smartlane Transport Intelligence solution by including network optimization functionality.
This will be used to optimize and plan transportation processes across entire networks, from the first to the last mile, across all depots and hubs. Transshipment nodes and cross-docking hubs, line & long-haul routes, FTL modeling and multi-day routes as well as heterogeneous fleets are all accounted for. Using a continuously updated, common data basis, the system will generate optimized routes while indicating the capacity utilization at key nodes.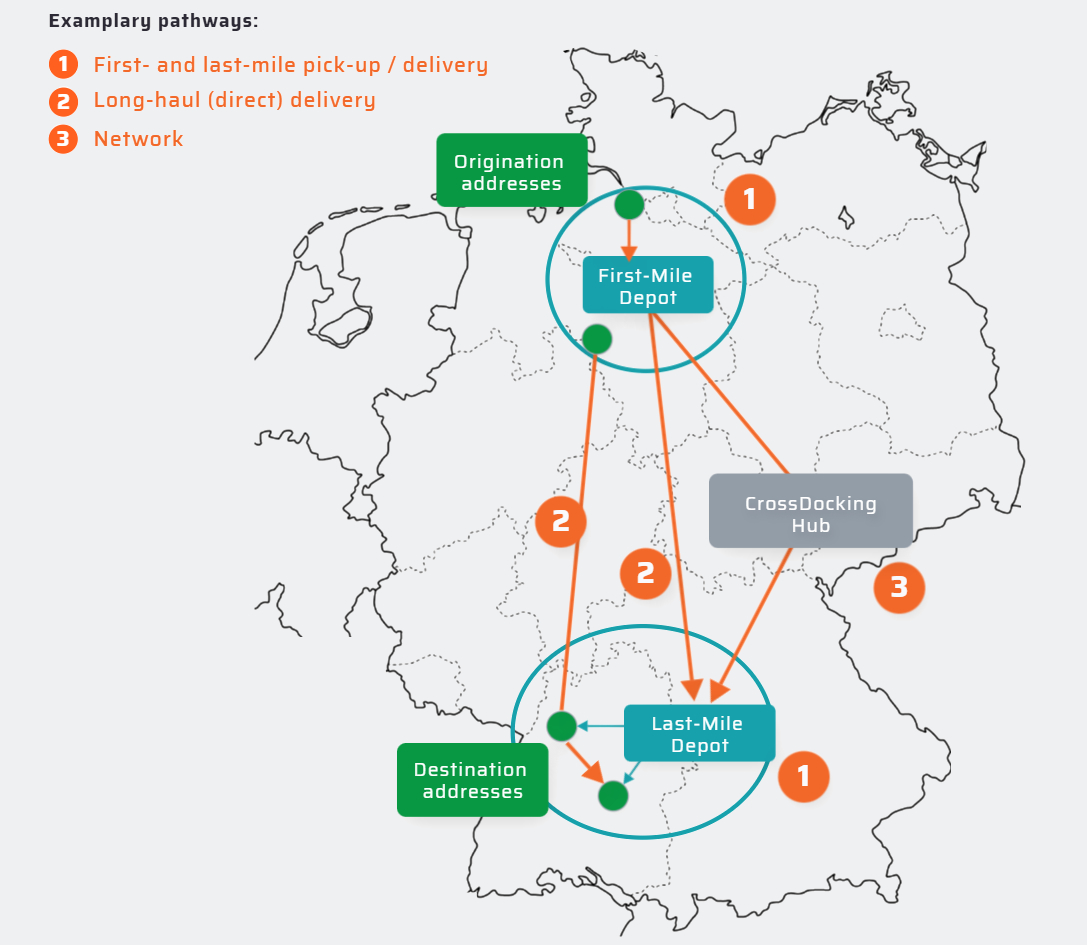 All interlinked network data is processed centrally and thereby efficiently. Using a common set of data optimizes resource utilization, among other benefits.
Smartlane wins EU Network Optimization Project
With the research project "Logistics Network Engine", Smartlane will continue to tackle the solution of network optimization in logistics. With additional resources and EU funding of 1.7 million EUR, the Munich-based company is now able to build a dedicated team under the leadership of Senior Research Engineer Fabian Zeller and to integrate the first people into the project.
Smartlane services
We provide personal assistance during the implementation of Smartlane's Transport Intelligence technology until the solution is operational. Our SaaS can be easily integrated with your existing IT environment via a Rest-API and comes pre-integrated with many transport management systems.
This is how we will get you ready for go-live:
Proof of concept
Hand-over of contract data and resource information; specification of value-add and saving potential
Initial workshop
We'll jointly agree on your requirements profile and the implementation procedure
Pilot
Integration of Smartlane Transport Intelligence with the existing IT environment; optimization of system configuration
Live operation
Daily automated, optimized transportation planning using Smartlane Transport Intelligence
Interfaces with existing software
Enable seamless data transfers and realize efficiency potential with ease by integrating Smartlane Transport Intelligence with existing ERP, telematics and transport management systems.
Smartlane comes with a standard interface (API) for integration with these systems. Our extensive network of technology, TMS and telematics partners ensures a smooth, streamlined implementation process. Smartlane is pre-integrated with many software providers and can be activated by the click of a button, and configured to suit your individual needs.