Reading time: 11 minutes
Happy new year also from the Smartlane People team. We hope you had nice and relaxing days with your family and could start the year 2023 with new energy.
We have already addressed the importance of employees for a company in our blog post "Flexibility is key". But how does a company manage to retain employees in the long term or stand out as a potential employer for young talents? For employees or potential employees the salary is of course one of the reasons for staying or choosing the company. However, there is a clear trend that salary alone isn't the decisive factor but other benefits that motivate and retain employees. Due to a shortage of skilled workers, it's becoming increasingly important for companies to find and retain the right personnel. The decisive factor in retaining employees is satisfaction and this in turn is also or primarily achieved through non-monetary benefits such as appreciation. The advantages are clear: fewer absenteeism days, less fluctuation, more motivation and more productivity. In this blog article we at Smartlane will show you which benefits we offer and how we live them.
Work-Life-Balance
The topic of work-life balance is not only integrated into our company's daily routine but is also fully lived by our employees. At Smartlane we offer complete flexibility and, as a result, freedom to organize free time and working hours. For example, the home office allows employees to save travel time to the workplace and use this time instead with family, friends, while doing sports or comfortably at home. In addition to saving travel time you can take a longer lunch break to go shopping or pick up your child from daycare. You simply hang the time on the back or start the next workday a little earlier. You can find out exactly what our flexible working looks like in this Blogpost.
Professional development
Next to flexibility, personal and professional development is also important for many. At Smartlane, we have taken this very much to heart and each employee has an annual training budget of 1500 €, whether for technical or social training, technical books or language courses. We also offer our engineers a digital library in our in-house wiki.
Sodexo, Urban Sports Club und OpenUp
Not only mental strengthening is important but also physical balance. If you sit all day, you're not doing your body any favors over the long term. It's therefore essential that employees are offered benefits and compensation in this area as well. We offer the choice of an Urban Sports Club membership or a Sodexo Card (voucher card for purchases).
Smartlane wants to ensure that employees have all the access and tools they need to promote mental and emotional well-being – at work and at home. OpenUp is an online platform with various resources to help work on mental wellbeing. Our collaboration with OpenUp aims to create a safe space where employees can speak openly about any concerns.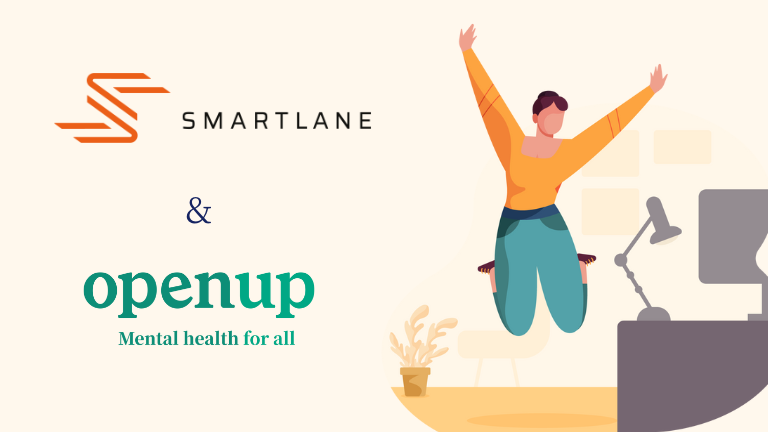 The Smartlane Office
The Smartlane Office is located in the beautiful Westend district, making it easy to get to from the main train station or Ostbahnhof. At Smartlane, we go out of our way to create a great, modern, multi-functional environment for employees in the office that ends up being not just a place to work, but a place to feel comfortable. There are height-adjustable desks, a well-equipped kitchen with shelves filled with (almost) everything your heart desires: fresh fruit, sweets, snacks, cereals, water, coffee, soda and, of course, the after-work beer. The obligatory soccer table, along with a couch and a generous dining table, invites you to linger in the office outside of working hours. There are plenty of shopping opportunities right next to the office building, and there is also plenty to offer in the way of culinary delights. For those who commute, there is an underground parking garage directly under the office building, and for those who prefer to take public transportation, bus/tram/subway stops are within walking distance.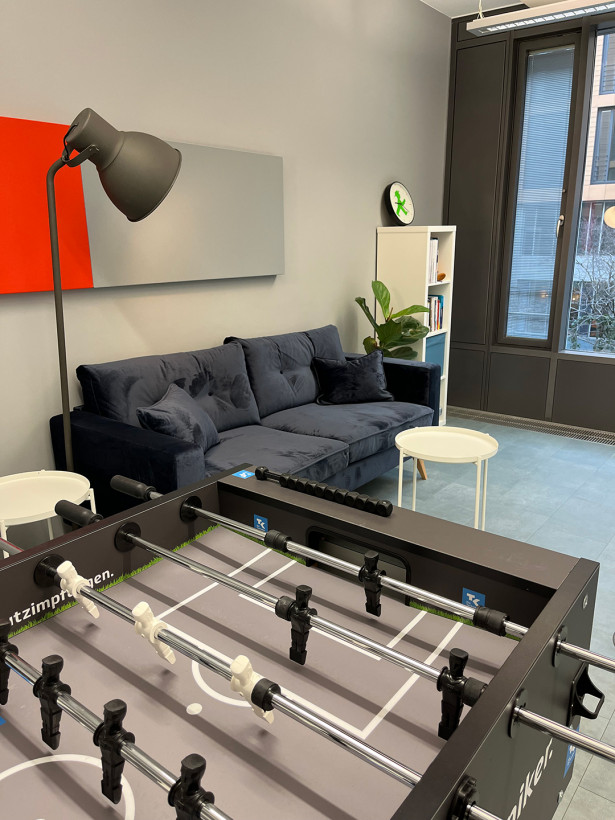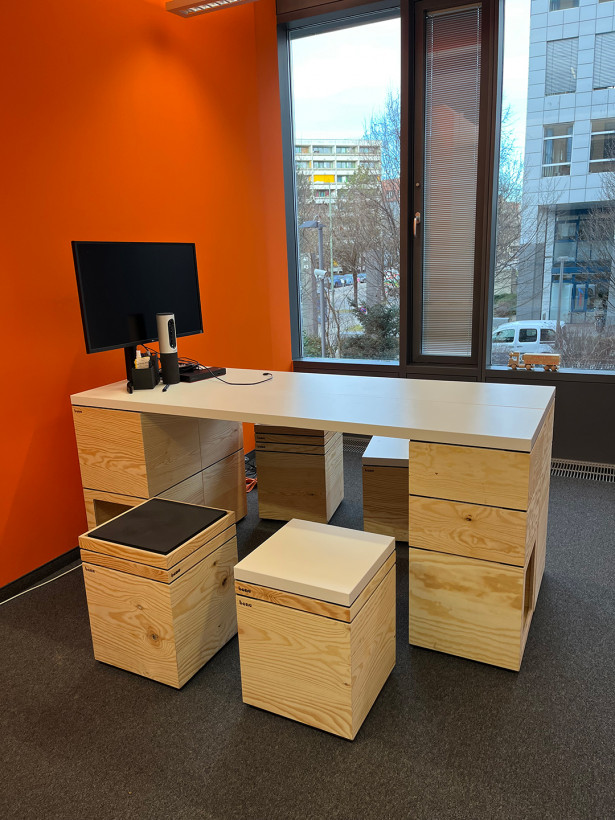 Events
To strengthen the cohesion of the team, we regularly organize employee events. These include, for example, the "Smartlane Stammtisch", which takes place once a month. Here, the employees meet after work in the office or at another location (e.g. in the park, if the weather is suitable) to exchange ideas, get to know each other better and spend time together. At the "Stammtisch" it is of course taken care of drinks, pizza, pasta or snacks.
We have also introduced our "Power Hour", which takes place before each regulars' table. Here, each employee has the opportunity to briefly present a topic of his or her choice. It doesn't matter whether it's about the different phases of the moon, preparing for the next marathon or the collaboration between Customer Solution and Engineering. Anyone who is passionate about a topic can infect their colleagues here with it.
Well-being, interdisciplinary cohesion and positive interaction are important to us. We make every effort to assist each individual and to help with any questions or concerns regarding benefits. Of course, we also welcome open and new suggestions regarding employee satisfaction so that we can continue to offer a pleasant and appreciative working atmosphere as an employer.