Reading time: 5 minutes
Insights, news and career events. We present our Smartlane career blog.
Why the Smartlane career blog?
Our blog is for anyone interested in the diverse and exciting career opportunities at Smartlane. It is important to us that our applicants get to know and love Smartlane even before their first interview. In our career blog we will inform you about all topics related to our recruiting, application processes, onboarding, employee events and general HR topics.
Who is behind the Smartlane People & Organization Team?
Many applicants are surely wondering how things work behind the scenes of recruiting. Our team, Christoph (Head of People), Sabrina (Senior HR People Manager), Angelika (Team Assistant & Office Manager) and Nina (Recruiting & Employer Branding Specialist) work every day to make our employees' working day sweeter, to implement strategies and processes and to offer applicants a fast, uncomplicated and transparent application process.
We believe that everyone deserves more than just "a job". That's why, under the motto "It's all about people," we work with full commitment to make it easier for future employees to start their personal dream job with the help of a multi-stage onboarding process.
Smiling faces motivate and fill us at Smartlane with joy – every day anew!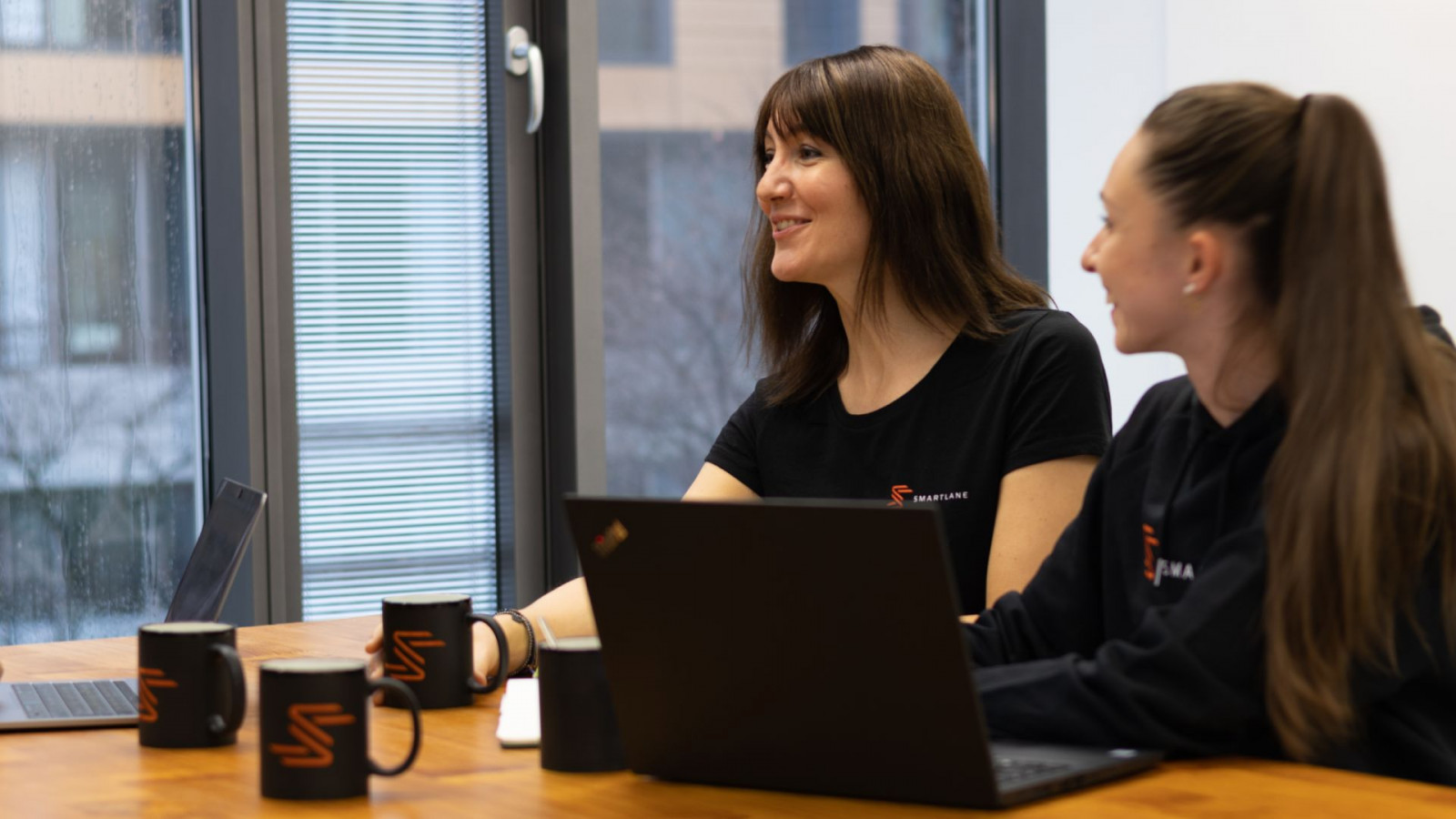 Smartlane as an employer
As an employer we try to create the best possible working environment for our employees and all applicants. We also offer flexible working hours and location, and provide a generous training budget to help you develop personally and professionally.
Are you interested in what applicants and employees have to say about us?
Then feel free to click through our Kununu reviews!
Do you have any questions regarding your application, entry and application opportunities or your professional development at Smartlane? Feel free to contact us – our team is always at your disposal. We look forward to your inquiry at jobs@smartlane.ai