Reading time: 8 minutes
Insights, news and career events. We present our Smartlane career blog.
Honest cooperation, transparency, and a focus on our vision are rooted in our everyday work and part of our Smartlane mentality. Because we know: You can only get ahead with the right team. To find the perfect "match", we have established a multi-stage application process.
Our application process and how you convince us!
#1: The first step
Apply easily and uncomplicated with or without a cover letter via our application portal. Simply follow the link "Apply now" on the respective job advertisement, fill out the application form and upload your application documents. After a careful review of the applications together with the specialists, we will contact you within a few days with an initial feedback.
#2: First interview
First step accomplished! Your application has convinced us and we invite you to a first meeting. In a 30-minute video call with the HR team, we talk about mutual expectations and give you some insights about Smartlane and the team. In this step, we also want to learn more about your previous professional experience, your education and your personality. Of course, we also plan enough time for your questions to us.
#3: Meet the team and your future manager
Once this round has been completed, your potential team would like to get to know you in order to discuss a possible collaboration! The stage is yours – we look forward to getting an insight into your experiences and learning more about your skills! Team cohesion and culture are very important to us and it is important to us that you feel comfortable with us. We are also happy to answer all your open questions.
#4: Coffee, cake or a joint lunch
If time and location allow it, we invite you for a good coffee and a short meeting with our founding team in the office. Here you also have the opportunity to meet your future colleagues in person and feel the dynamics in the office.
#5: You're in – "Welcome!" 🥳
You fit in with us with your know-how, your personality and your way of working and you get along well with your new colleagues Perfect! Then you will receive an offer from us and we will welcome you as a new "Smartlaner"!
What is important to us in the application process?
First name basis
Communication at eye level and a relaxed atmosphere are important to us. For this reason, we at Smartlane are already on a "first name" basis from the first contact when receiving your application and address you by your first name.
Your resume
In order to get the best possible picture of you, your talents and your personality, we need a complete and clearly arranged CV. A cover letter is not a "must", but we would be happy to learn about your motives and motivation.
Uncomplicated processes
As described in our corporate values, we think smart and act straightforward. For this reason, we try to make the application process as efficient as possible.
Fast feedback for you!
Nothing is worse than waiting weeks for feedback. Our team is committed to providing you with initial feedback on your application as quickly as possible. Since our People & Organizations team is made up of people, it is possible that in rare cases an application may be overlooked. Feel free to contact us at any time if it takes too long.
Be yourself!
Present yourself as YOU are. Answer honestly and authentically rather than memorizing well-intentioned phrases from application guides. You are also welcome to talk about your personal interests or, for example, your voluntary work (e.g. in the social or cultural field).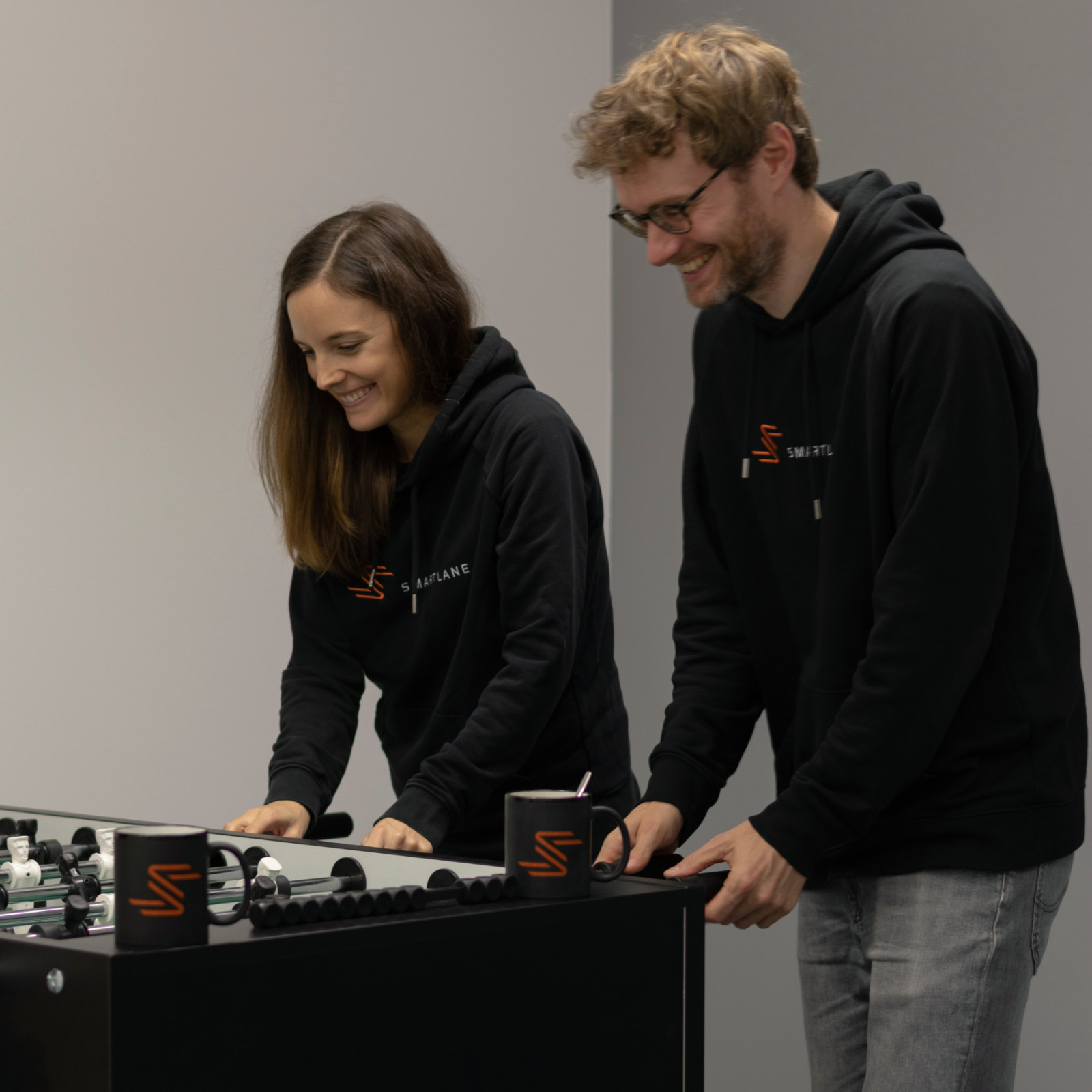 Smartlane as an employer
As an employer we try to create the best possible working environment for our employees and all applicants. We also offer flexible working hours and location, and provide a generous training budget to help you develop personally and professionally.
Are you interested in what applicants and employees have to say about us?
Then feel free to click through our Kununu reviews!
Do you have any questions regarding your application, entry and application opportunities or your professional development at Smartlane? Feel free to contact us – our team is always at your disposal. We look forward to your inquiry at jobs@smartlane.ai